Milwaukee AC Filter Replacement
Minimize Energy Consumption & Control Indoor Climate
How Often Do AC Filters Need to be Changed?
The air conditioning filter is one of the most important elements of every cooling system, keeping allergens and pollutants out of your indoor environment. Air filters don't last forever, though, and must be replaced on a regular basis—usually between once a month or once every few months depending on the type and quality of the filter you choose. Changing your filter ensures greater reliability from your HVAC system as well as better indoor air quality throughout your home.
What Happens if You Don't Change Your AC Filter?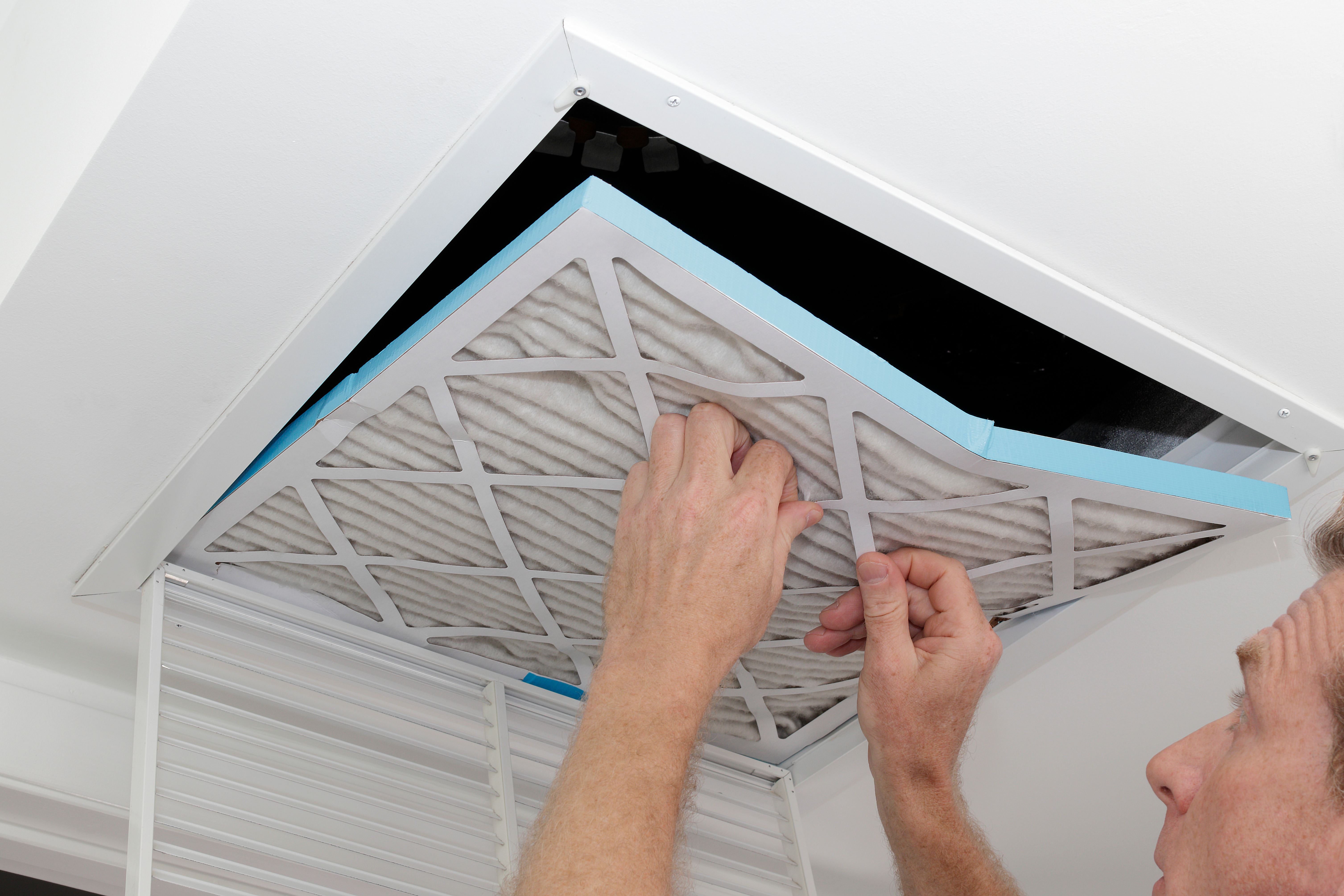 The primary purpose of air conditioning filters is to capture dust, pollen, and other pollutants and keep them from filling indoor spaces as the AC system pumps fresh air in. It also prevents these same pollutants from collecting on the AC coils.
Dirty and/or old filters can easily hurt the performance of the AC system. When your AC fails to remove air pollutants, things like dust and other airborne contaminants can jam up the moving parts of your system, such as your fan motor. To overcome this obstacle, your AC will draw more power to continue working, and it won't cool as efficiently. In other words, energy consumption increases, but your air doesn't get any cooler. If neglected for long enough, a dirty air filter can even cause your AC to freeze and/or fail completely. Always remember to have your air conditioner filter changed.
How Often Do AC Filters Need to be Replaced?
To avoid breathing in stagnant, dirty air and compromising the lifespan of your AC, it's a good idea to change your AC filter at least every three months. However, you may wish to replace it more frequently if any of the following circumstances apply to your household:
Someone in your home has allergies or asthma
You are a pet owner
You live in an area with poor air quality
You use cheaper fiberglass filters rather than higher-end pleated versions
This is by no means a one-size-fits-all rule; if your air filter looks dirty, be sure to change it no matter how long it's been in use. It's a small time and money investment to make for an important dividend!
Our Milwaukee AC Specialists Are Here To Help!
At Burant Heating & Air Conditioning LLC, we deliver customized AC services with a team of licensed, bonded, and insured HVAC technicians in Milwaukee. We have helped countless residents and homeowners throughout southeast Wisconsin. When it comes to air conditioning filters, we inspect the trouble and find an effective solution, whether it means replacing the filter or resolving another issue. With our Comfort Assurance Plan, our clients are sure to get peace of mind with their AC troubles.
Save Energy, Time, and Money – Call
(414) 386-3660

!

Most people do not realize that by failing to regularly check and maintain their AC filters, they are consuming more energy and spending more money each month. With proper maintenance of filters and all aspects of your cooling system, homeowners can enjoy lower energy bills and pollutant-free air.